SOLD Weekender Tote-Bowers Sails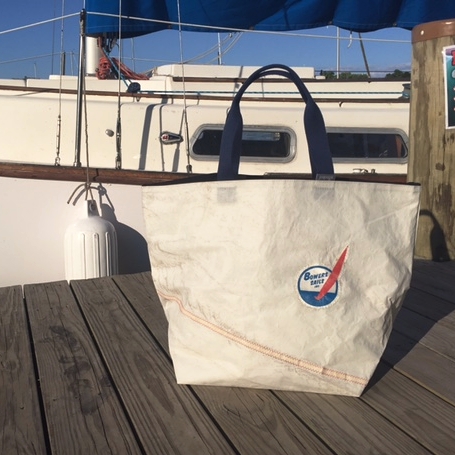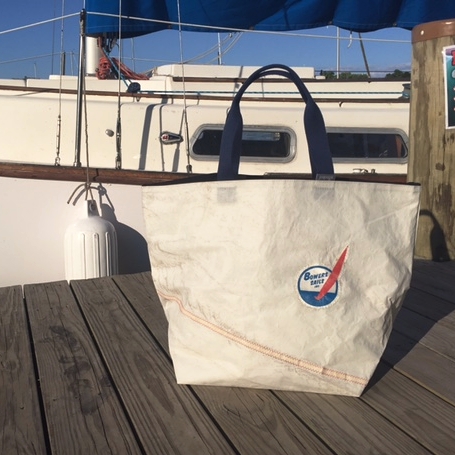 sold out
SOLD Weekender Tote-Bowers Sails
Artisan made right here in the Midwest, this tote is sized for overnight and everyday use. We lay out the sails and hand cut them to highlight the graphics/unique details and compliment it with the navy cotton webbing handles. The overnight size is perfect for a family trip to the beach or overnight to family & friends. It features a drawstring top that cinches to protect your belongings. This one has an original vintage Bowers Sails tag on it, very unique! It also has more wear and markings on it than others. Although we clean the sail, some parts are just signs of its use and permanent.
+ authentic recycled sailcloth, graphics & stitching details will vary
+ double lined for strength and stability while staying lightweight
+ drawstring black top to keep the sand out and your contents in
+ handles made from navy cotton webbing
+ overall size 20" x 11" x 16"
Your new tote enjoyed years of sailing on the Great Lakes and may show signs of hard sailing, no two are ever alike. We hope you take good care of your hand made tote so that it can continue to gain miles and make smiles.
Care: hand wash & hang dry